Google Maps introduces super detailed maps
DevTeam
17/01/2022 19:24
Development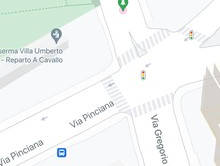 Google Maps, with the latest update, has introduced many new features, including Detailed Maps.
The service relies on artificial intelligence to introduce sidewalks, pedestrian crossings, pedestrian areas and the slope of a street into the maps.

But how nice would it be to be able to integrate these details into the Google maps that we import in 2D Crash Draw ?!

Many have asked us for it, but unfortunately this information is not yet accessible to external services such as ours.
However, we promise to monitor the situation and update you in case of news.
As always we wish you a good job with 2D Crash Draw.

2DCD Development Team